®

Odin e-Content COLD/Enterprise Report Management Systems...

Over 25 years of rock solid, reliable, day-to-day mission critical performance for many financial institutions.

Compatible with virtually all Core Banking systems such as; Bisys, COCC's .Net core processing, Fidelity/Commercial, Fidelity/Miser, Fiserv, Jack Henry, Metavante, OSI, and many others.

(Although our market target has always been Financial Institutions, Odin COLD/ERM would work equally well with any transactional, accounting, distribution or manufacturing system that can produce reports and other form / document output in various text formats.)


COLD/ERM
Enterprise Report Management
Document & Content Filing Solutions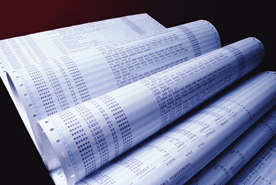 Computer Output to Laser Disk
Enterprise Report Management
High-volume print stream processing (Indexing, cataloging, compression and archiving) with robust multi-user on-demand content search, retrieve, view, extract, print and more!
An exceptionally powerful research tool used by Financial Institutions for daily operations, customer support & servicing, subpoena research, problem resolution, analytics, ad-hoc extract and reporting, and more.
The Odin software suite is comprised of core system modules, optional software modules and parameter driven "switchable" options which can be sold as add-on upgrades to add functionality and to increase the utility and value of an installation at any time. Clients can pick from numerous options depending on their needs and budget.
Odin integrates easily with the FI's core processing system for high-speed, high-volume print stream processing.
Long term proven reliability in mission critical bank-wide operational applications makes Odin a rock solid choice.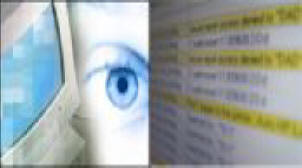 Odin-SQL Advanced COLD/Enterprise Report Management systems track all user activity concerning use of bank and cusomer data.
System admins can toggle user events to be audited and can limit functionality by user id and/or group affiliation within the Odin system user community.